A new cutting-edge website marks a milestone in a company's development, especially when it's based on deep content and solid SEO considerations. But even if the site looks eye-catching, when your analytics tell you that people aren't exploring your site beyond the homepage, it's time to question your website usability. Here are ways to make your site more usable for your target audience.
User friendly design
Websites often fail when the layout is too complex for users to figure out. When people are bombarded with a sea of choices on one page, it can be overwhelming. For some people, it's too much to digest, so they move on quickly to the next site. The first rule of website usability is to keep the basics sensible. Every site should be easy to figure out from viewing the homepage. Web design was never meant to be rocket science, so it's best to keep the overall presentation and navigation simple.
Logo and menu placement
One of the basics to decide on in the beginning is where to place your logo and menu. There's a good reason why the most successful websites position their logo in the upper left corner. That's what the human eye notices first. If every website were radically different and you had to study the page to find the logo, websites may have never caught on as new media.
The menu can be placed under the logo horizontally across the page, as in Yahoo's design. CNN places its horizontal menu directly to the right of their logo. Amazon uses a drop-down menu underneath its logo. Placing links to the right or below the logo has become standard because it works.
Easy-to-find contact information
Your contact information should be blatantly obvious as soon as visitors arrive at the homepage. Either your contact information should be somewhere at the top or bottom of the page or there should be a "contact" link in the menu. It's an even better strategy to include contact information on all your web pages, especially if leads depend on people calling you on the phone.
Some companies that prefer to do all their communication through email may only list their email address as contact information. Even if you only sell digital downloads, it's still helpful to give users contact information in case they have questions or issues about products or transactions. If you exclude basic contact information, it can create an atmosphere of distrust.
Help your visitors
All the pages that customers normally check to learn more about a company, such as about us, help, terms and conditions, privacy statement and FAQs should be as obvious as the "contact" link. These are the pages that can help sway a purchasing decision, so they should be constructed with extreme care. Part of website usability involves executing clear communication. If users can see all the important choices at the top of any given web page, they will become familiar with your site at a faster pace.
Use a logical menu structure
Even though your site can be artistic to help make it attractive, the menu structure needs to be simple and logical. When the menu becomes too crowded or lost in clutter, visitors are more likely to just give up and search for a more user-friendly competitor. The architecture of the content should be structured in sections so that similar themes are grouped together. The site will maintain a logical quality if each webpage can be accessed in three or less clicks.
Make your identity clear on every page
Sometimes people can lose track of the websites they're on when they use several browser windows at one time then toggle between pages. So that they're never confused about your site, make sure your name, logo and tag line are displayed at the top of every page. No matter how they enter the site, whether it's the homepage or other pages, they should know what site they're on.
Keeping the site's identity consistent on every page contributes to the goal of a user-friendly experience. Resist the temptation to get too experimental with the basics and concentrate on making your content unique.
Add a search box
If your site has hundreds of pages it helps to put a search box in the upper left or right of the page. Some sites use a customized Google search engine while companies with bigger budgets tend to create their own proprietary search tool. The faster you can help visitors find the information they're looking for, the more you'll win their trust and loyalty.
Make links clear and clickable
Every link on your site should stand out with a different colour than your primary text. It's best to keep colours consistent so that users don't get confused. The universal link colour is blue, but you can get away with a different colour as long as you keep it consistent. Just make sure links stand out and even more important, that they work. It's always a good idea to periodically test links, especially outbound links to other sites that may have moved their pages without telling anyone.
Keep your design consistent
Consistency is a key web design rule on many levels since it helps create familiarity. Your site should have a consistent design across all pages, since it will help reinforce your identity. Everything from fonts, colours and formatting should look consistent. There's plenty of room for imagination when it comes to text and images, so don't feel restricted about keeping design consistent. If every page looked like a different website, it would likely be difficult for followers to understand your intent.
Create logical forms
Offering contact forms is a reliable way to generate leads and interest from prospects. Always keep forms simple and brief, which makes them more inviting. Even if it's a survey, try not to unload hundreds of questions on one form or many people will write it off as taking too much time. Make sure the content on the form flows logically and doesn't jump around from one topic to something extremely different. Only ask for the most important information so that you are not making the clock your enemy.
Use headlines and lists for variety
Staring at a page of long text all the same font size can create reader fatigue. But breaking text up into sections with headlines and subheadings can help visitors find content they're looking for faster. Adding bullet points and lists can also give a page better visual appeal and easier website usability. Since people usually scan text quickly to find what they want, you'll be helping direct their attention. Headings should be concise and relevant to the text.
Make the purchasing process simple
The key to a successful ecommerce site is to be as shopper-friendly as possible. That means make it easy for shoppers to find your best deals. The more information you present, the faster customers can make up their minds about purchases. The check-out process, like forms, should be simple and easy to follow. Once you add a speed bump with a confusing step or question, you interfere with website usability and risk losing the customer. A three-step check-out process is ideal.
Avoid flash and splash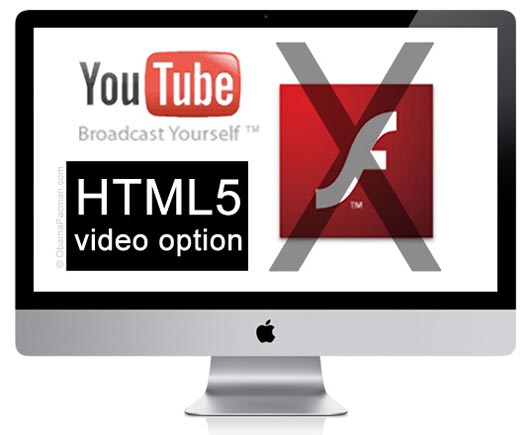 Remember Flash? For awhile it was a trend, but that was a long time ago. Furthermore, it wasn't really a successful trend because it slowed down web pages and hindered navigation. Even animated Flash menus are regarded as old technology by today's web design experts.
The same is true of splash pages in which the user must sit through a full-page ad they didn't expect to see. Promotional content works better as a choice than an interruption for maximum website usability. Any fancy application that wastes people's time and doesn't contribute to an enjoyable experience should be avoided. Easy navigation is always the higher priority.
Add value with images
Even though large graphics create the same slow-loading problems as clunky web applications, images are still important to a site's overall presentation. Find the balance between proper graphic size and loading speed by testing your pages and see what works best. Make sure you test the graphics out on mobile devices as well as desktops. While Google's focus is indexing text, you can add captions and "alt text" tags to images as an SEO strategy.
Nice colourful images can help create curiosity about your site and inspire people to explore it more. Another reason pictures are worth a thousand words is that people love to share web pages containing stunning imagery with friends on social media. Photos also help break up text, increasing readability and website usability value.
Remember content is still king
Whether your site serves dynamic or static content, it's crucial to remember that website usability ultimately comes down to usable content. You can have the most fantastic looking site on earth with a consistent layout and no sluggish technology, but if your site lacks deep original ongoing content, it will be challenging to maintain a following. If you launch a blog series that showcases your expertise, it's possible to be heavily favored by both search engine bots and followers.
The combination of strong SEO and deep content is the driving force behind the most successful websites. Blogs also allow you to showcase your knowledge in a more personal way. The more useful followers find your site, the more they will likely spread the word.
By Aaron Enright
https://www.hypercube.co.nz/wp-content/uploads/2013/02/website-usability.jpg
210
640
HyperCube
https://www.hypercube.co.nz/wp-content/uploads/2020/08/logo-sm.png
HyperCube
2013-02-21 22:42:44
2017-02-21 16:12:10
Website usability is every bit as important as great design