Web design that delivers results
You probably have a website already, but you've realised that it's not really delivering sales leads or new enquiries. That's probably the reason you're reading this page.
The chart pictured above relates to research undertaken by Forrester Research. It shows that 71% of B2B marketers view their site as one of the most important marketing tools, yet only 31% said their site is highly effective at generating leads.
To be effective, a website cannot simply be a product of sharp graphic design. It must have a strategy – whether it's to sell a product or service, serve as a customer service site or to educate the market. Your web design must accurately present your defining marketing message, differentiate you from your competitors and reflect your brand identity.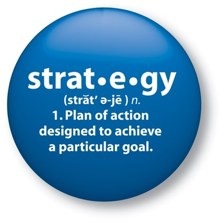 It's not just about the visual 'eye-candy', – the words or copywriting on the page; driving visitors down a 'conversion pathway' and converting them into sales leads or enquiries are critical elements in effective website design.
By taking a practical approach to the web design and development process, and applying our web and online marketing services, we ensure that your website will achieve maximum results. An effective website is also an essential complimentary tool for your email marketing programme.
Many website owners are not really sure if their website has been designed effectively and whether it has the potential to perform well in search engines. We offer a comprehensive website review and audit service that will help you to understand and overcome these issues.
It's useful to have an objective look at the website, analyse visitor data from Google Analytics, and determine how well it fits with your strategy. We can identify problem areas and recommend improvements that can be made to increase the performance of your website.
https://www.hypercube.co.nz/wp-content/uploads/2012/11/Website-Value.png
182
640
HyperCube
https://www.hypercube.co.nz/wp-content/uploads/2020/08/logo-sm.png
HyperCube
2012-11-06 13:52:50
2017-02-16 14:38:21
Web design that delivers results