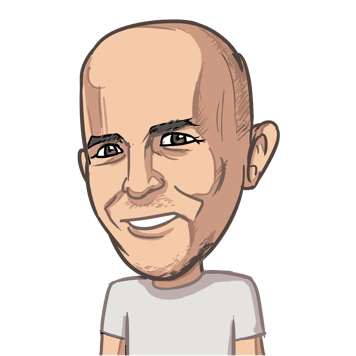 Aaron
Head Honcho
Aaron likes getting stuck into website promotion. He's the guy to talk to about SEO, SEM, CTR and other acronyms that probably mean nothing to you now, but are crucial to your success online.
He's also known to enjoy more fun acronyms such as APA (American Pale Ale) and SMS (Single Malt Scotch), and would love to talk about these too if you're interested.
HyperCube
Albert
Tech & Customer Support
Albert is our tech & customer support guru. You'll find him working on the frontline every day resolving issues and managing updates. He's an experienced web developer and designer so your change requests and tickets will be completed as quickly as possible.
He's into fitness, mixed martial arts and tattoos. So if you you need to know anything about those topics, he can probably help as well.
HyperCube
Julia
Web Design Diva
Julia's an experienced web designer ready to create a fresh and exciting website that you and your customers will love. She's simply brilliant at converting your visual dreams into WordPress reality.
HyperCube
Darick
Developer and Coding Perfectionist
Proving that we are a true melting pot of nationalities, Darick is our talented Filipino developer. We are yet to find something that he can't do, and between him and Julia they accomplish some pretty mind-bogglingly complicated projects.
HyperCube
Damon
Freelance Photographer Extraordinaire
Known by cool people as Damo - because it sounds way cooler than Damon, Damo has more years experience in the field of graphic design and photography than he'd care to admit to.
If you need a photo shoot for your website or marketing then we can't recommend Damo enough. Technically he's not one of the team, but we feel like he is.
HyperCube