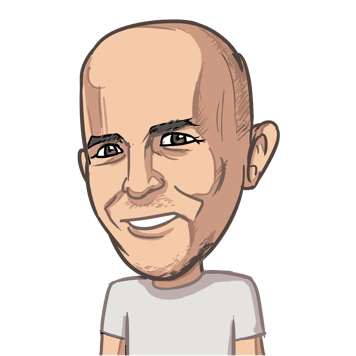 Aaron
Head Honcho
Aaron likes getting stuck into website promotion. He's the guy to talk to about SEO, SEM, CTR and other acronyms that probably mean nothing to you now, but are crucial to your success online.
He's also known to enjoy more fun acronyms such as APA (American Pale Ale) and SMS (Single Malt Scotch), and would love to talk about these too if you're interested.
HyperCube
Damon
Web & Graphic Design Guru
Known by cool people as Damo - because it sounds way cooler than Damon, Damo has 20 years experience in the field of graphic design and website development. This is why our websites look so pretty, and function beautifully too!
Damo keeps himself up to date with current trends by regularly going to the shopping mall (not really!) The web is a forever evolving space and Damo's understanding of how style integrates with technology is cutting edge.
HyperCube
Sam
Web Developer Extraordinaire
Sam is short for....Sam. An Aussie to the bone, he has a surprisingly hard time convincing people he's not Italian - must be because of his dashing looks and sophisticated ways.
With over 14 years experience in design and development and having worked in several countries across Europe (well....in between the boat cruises and bars) he has a good global understanding of what makes a sites look awesome, stand out and sell your business!
HyperCube