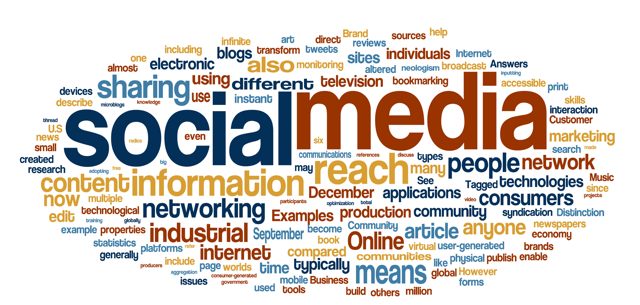 Whether you love it or hate it, social media cannot be avoided if you want to get the most out of your internet marketing campaign. It is an invaluable resource that consumers in all industries flock to by the billions (yes billions with a 'B'); if you can capture the attention of even a small percentage of these users, then you can expect your company to experience meteoric growth in a very short time. In order for this to happen, you need a strong social media marketing strategy.
Here is what you should be doing to achieve your social media marketing goals:
Growing your army of followers
A successful social media strategy starts with creating an account and gaining followers. This can be done in a variety of ways, including the following:
Following other people (in hopes of receiving a follow back)
Hashtagging on specific networks (Twitter, Instagram, etc.)
Participating in the conversation about trending, relevant topics
Using your other internet-based resources to tell people about your social media accounts
Doing everything that we are going to discuss below
Once a substantial number of relevant users are following your social networking accounts, you can begin the process of leveraging these connections in the ways discussed below.
Publicly resolving customer issues
No matter how large or small your business is and no matter how good or bad its offerings are, people are going to complain. Sometimes these complaints will be vehemently expressed via a customer's favored social network. When this happens, you should be ready to swoop in and save the day (regardless of whether the issue is your fault or not. If you do this right, not only have you retained a customer, but you have generated a strong level of consumer goodwill that will build your brand and eventually lead to more sales leads.
Holding contests/sweepstakes
People love free stuff. Holding a contest or sweepstakes that requires people to do little more than share or your social media account will yield huge results. Not only are once again earning brand building goodwill and gaining more followers when you do this, but you are also guaranteeing that more people will be paying attention to your social network accounts.
Also, those wary of the upfront cost of a giveaway should keep in mind that you don't have to spend a lot. A gift card for your business, an 'exclusive' discount or a product sample will do.
Reblogging your blog
Your company's primary blog is critical for your overall internet marketing effort. As a part of your social media marketing effort, you should be telling people about your blog often. This creates two benefits: First, people will click the link and visit your blog; second, and most importantly, every time your post about your blog is reposted, it counts as an additional linkback. Since your blog is attached to your website this will yield huge gains in the effort to build your internet presence.
Interacting with people
You shouldn't be standing aloof in all of your social media marketing efforts. A part of the reason that people love following their favourite brands on social networks is that they gain the opportunity to feel truly connected to the company (if the company plays their cards right). When someone gives your company kudos, a shout out, thanks or anything else, be sure to respond in kind as often as you can; you don't have to wait for you followers either — surprising a loyal customer with a very public 'thank you' can go a long way.
Playing nice with the social media 'celebrities'
Those social media users with hundreds of thousands (or even millions) of users should not be ignored. People follow these people because they like them, and their opinions get heard en masse. Because of this, they can either be a boon or a bane for your social media marketing efforts.
As we mentioned in our last point, you must interact with users to get the most out of social media — it is especially important that you have amiable interactions with social media celebrities; a single reblog of one of your posts will yield nearly all of the benefits listed above on a massive scale. There are social media celebrities for every industry. Be sure to find the ones most relevant to your business (a popular trucking blogger won't be much help for a company in IT).
Analysing results
As with all marketing efforts, you need to know what is and is not working with your social media marketing strategy. Your users, for example, could be analysed to see who is most active, and therefore should receive the most attention.
Just having social media accounts is not enough, and despite the scattered appearance of social networking, you cannot flail away at social media marketing.
By Aaron Enright
https://www.hypercube.co.nz/wp-content/uploads/2014/05/Social-media-marketing-words.jpg
305
640
Aaron Enright
https://www.hypercube.co.nz/wp-content/uploads/2017/03/logo.png
Aaron Enright
2014-05-23 09:08:52
2017-07-15 00:53:30
Beginners guide to social media marketing