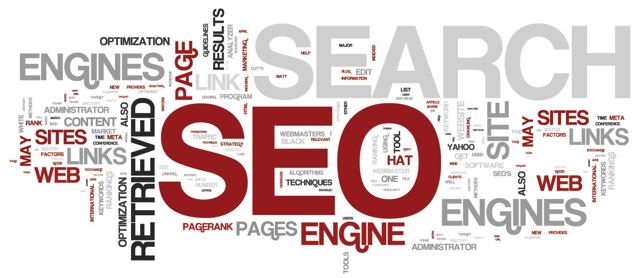 Among all the options in the market, WordPress is considered to be the most reliable, strong and resourceful content management system available. The users of WordPress are not only huge corporates with operational sites that sell countless products, thus earning those companies millions of dollars each year; they are also home-based blog writers.
The aspect of WordPress that made it so popular for business communities and home users alike is that it does not necessarily require specialised coding skills to get a nice looking website up and running. The interface is easy enough that most users can customise their website according to the needs of Google and many other commonly used search engines.
This makes WordPress the leader of all content management systems for search engine optimisation. Below are 6 of the most exciting features of WordPress that enable you to get your website found on search engines.
1. SEO facilitating permalinks
Permalinks are the links or URLs that direct traffic to your article. WordPress generates a permalink of your article as soon as you create it. It helps you by generating URLs from your title, but at the same time these URLs are also attractive search terms for search engines.
2. Stress-free tag creation
In WordPress tag creation is a hassle-free job. Mentioned at the end of each post, the tags are like labels. WordPress enables you to use keywords as tags that best describe your article. The search engine bots and spiders use these tags to identify what the page is about, so that web users who are searching specifically for any information that you are sharing will be able to find your site with just a few clicks.
3. Easy to cross link content
Cross Linking is attaching one article from within the content via a link with any of your other articles, to continue the discussion present in your current article. Cross linking articles is helpful to readers and encourages search engines to continue crawling other articles.
WordPress enables its users to link relevant content with other articles on your site for search engine optimisation.
The link ideally should be a keyword or keyword phrase that takes the reader to the related article.
5. WordPress can ping new pages or posts
WordPress will alert a variety of different search engines every time you update your website. This feature of WordPress is called 'pinging', and it enables your site to achieve better ranking via regular alerts of your activity.
5. Easy set up of Google sitemaps
The easy setting up Google sitemaps in WordPress enables Google to index your site extensively and categorise the most significant pages on your site. This improves site visibility and hits.
6. Facility to use categories
WordPress makes categorising your content an easy task. The categories on a website are like folders or files that contain all the relevant information on a certain topic. Using categories to index your data enables your visitor to view all the information or products you have to sell without any hassle. All commercial websites use categories to list the topics or products based on their type, hence the user can easily select his or her preferences. Obviously, all search engines grant higher ranks to well categorised sites.
Extra WordPress SEO tip: Include keywords as category names. This makes your site easy to find and explore.
Using WordPress to build and maintain your site will be stress-free, rewarding and enjoyable. WordPress will make your presence known on the internet and you can take your online business to a whole new level.
By Aaron Enright
https://www.hypercube.co.nz/wp-content/uploads/2014/03/wordpress-seo-features.jpg
278
640
HyperCube
https://www.hypercube.co.nz/wp-content/uploads/2020/08/logo-sm.png
HyperCube
2014-04-10 11:26:19
2017-02-14 11:59:15
SEO and WordPress: 6 ways they complement each other