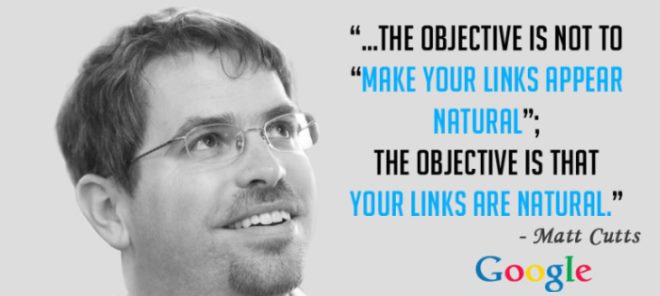 You may have heard that link building in no longer effective when it comes to boosting your website's presence on Google. Although the new Google Penguin algorithm defeats link scheming as a way to unnaturally boost page hits, link building is as important as ever – although it has to be approached more cautiously in 2014 with more attention to responsibly linking sites.
How Google's Penguin updates affect ratings
Link building is still an important aspect of generating the greatest amount of visibility in the search engine results. Social media links show the amount of interest, and therefore the relevance, that your website holds and how many people view it that way. This view on link building was emphasised by Matt Cutts of Google in an interview conducted by Eric Enge: "Links are still the best way that we've found to discover how relevant or important somebody is, over time… other types of markup will give us more information about that."
So links are still an important part of your site's optimisation strategy, although unnecessary link bombing becomes detrimental. Relevant links from highly rated sites increases your page's score although multiple links from low rated sites can bring your rating down.
Relevance as page ranking
Relevance is important. Links from pages are evaluated as to how they relate to your page. The concept is to prevent spam advertising between sites which are unlikely to share viewers. Even if they do share certain keywords, the new Google Hummingbird algorithm update can distinguish the context in which they are used to determine their true meaning and relevance.
An example of this would be to point out that it makes perfect sense for a car dealer and an auto parts store to link to each other for the convenience of their customers. When a local band is linked, there is likely some form of advertising so that link isn't as important. Advertising in and of itself isn't bad, you can still earn a fraction of a point for these links, until they become excessive to the point of being considered spam and begin to penalise your overall score. And of course, this plan recognises that a band member may simply be a car enthusiast or a satisfied customer and link to your page for that reason rather than as an advertising ploy.
Link building as opposed to link schemes
Because of this new formatting of the search algorithm, what was previously a successful site may now be penalised and relegated to the dreaded second page of search results. The way to avoid this is to redesign your site to abide by the new rules designed to eliminate excessive advertising. Although the algorithm considers a number of factors, there are some basic signs it looks for to determine whether to penalise each link it finds as scheming.
The purchase or sale of links
Links created by automated services
Trading of links, or providing a link to site with the sole intent of receiving a link back in return
Marketing an article through the excessive use of keywords
Creating a distribution network of press releases which optimise usage of keywords
Buying and publishing articles that include keyword links.
Although not directly defined in the guidelines, links that are inserted incoherently into text or links from known spam sites are likely to induce penalties as well.
Three ways to safely build links
Build a strong system of link building, relying on direct human recognition and recommendation of your pages
Create links from sites that are directly relevant to your own with readers that have similar interests
Most importantly with the new algorithm, quality is better than quantity
The process now is hard and it takes time to build your website. Don't be afraid of link building, but do it responsibly and let your network of links develop naturally.
By Aaron Enright
https://www.hypercube.co.nz/wp-content/uploads/2014/05/Link-Building-matt-cutts-2.jpg
296
660
Aaron Enright
https://www.hypercube.co.nz/wp-content/uploads/2017/03/logo.png
Aaron Enright
2014-05-11 12:41:11
2017-02-18 19:21:43
3 Safe link building methods to use in 2014