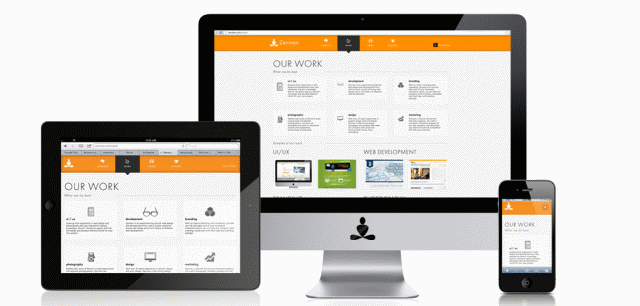 When building a new website, an important consideration has to be how functional it is for visitors. If we keep that in mind and look at how people are accessing the internet, there are many compelling reasons to opt for responsive web design for your new site.
2013 is predicted as being the first year in the post-PC era. It's anticipated by many experts to be the first full year where there will be a net decline in sales of PCs and laptops worldwide.
Huge local service directory Yelp.com recently reported that around 40% of searches originated from a mobile device. Like it or not, more people are using their phones to surf the internet and gather the information they need to make a purchase decision.
Why is responsive web design better?
The widespread proliferation of mobile devices has created the need for websites to provide the highest standards of user experience regardless of screen size. Internet users increasingly expect a flawless experience, whether they are on a widescreen laptop, an iPad or a Galaxy SIII.
They want access to a single source of content that's easy to read and navigate around with a minimum of zooming, panning, and scrolling. That's where responsive web design comes in.
A website that is easy to navigate and provides a better user experience on mobile devices will have a distinct advantage over an older, 'mobile-unfriendly' site. There's never been a better time to embrace this technology and grab an advantage over your competitors. Find out more in this short video.
Is it more expensive to have a responsive site?
The great news is… not necessarily. For starters, you no longer have to build two different websites to accommodate PC and mobile users. Utilising responsive web design we can develop a single site that renders correctly across a wide range of devices and web browsers.
Depending on your specific requirements and the functionality required, a responsive website can be built for around the same as a traditional 'fixed' website. With responsive design there is no need to manage multiple pages on multiple domains. You'll save time and effort by using a single content management system.
Are there benefits for SEO?
It's always been understood that a well-designed website with high quality content will attract visitors and be loved by Google. Responsive web design does assist your SEO efforts.  While the design varies, the HTML code remains the same making it easy for the user and search engine robots to crawl the website. Also, because web content is all on one domain there is no risk of running foul of Google's duplicate content rules. All your SEO efforts can be channelled into one site.
Google announced last year that it was updating its algorithm to favour websites that utilised responsive web design. Not surprising considering the fact that Google rewards sites that display a consistent and logical website structure with a better position in search results.
It's a hot trend
Responsive web design is a hot trend right now. Large brands and small businesses alike have shifted their focus to designing websites that display beautifully on both mobile devices and PCs.
With mobile internet usage increasing in popularity, there has never been a better time to take advantage of responsive web design and capture the attention of mobile users.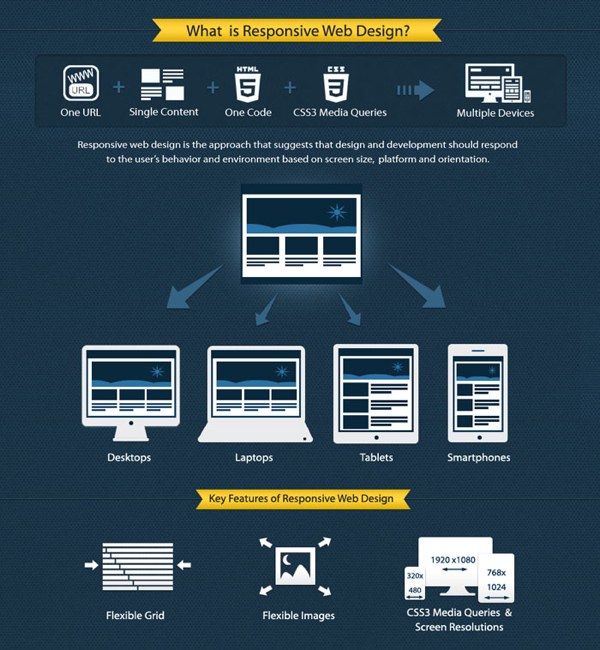 By Aaron Enright
https://www.hypercube.co.nz/wp-content/uploads/2013/03/responsive-website-design.gif
306
640
HyperCube
https://www.hypercube.co.nz/wp-content/uploads/2020/08/logo-sm.png
HyperCube
2013-03-05 21:15:28
2017-02-16 12:58:43
Why should I care about responsive web design?