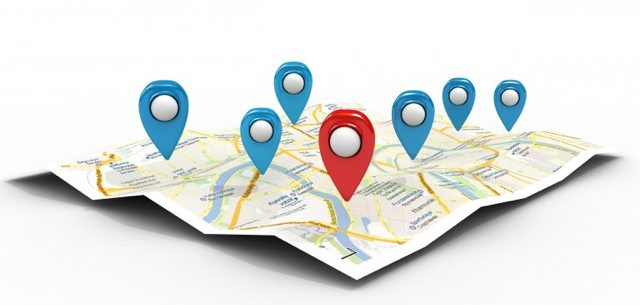 Most people assume that the larger the brand, the better the rankings. However, that is not always the case, particularly for non-branded search queries and keywords. Since each geographical market may cater to a different demographic, it can also be difficult to streamline your individualised online marketing campaigns, especially when you're working with a large number of locations.
Google (and other search engines) factor in location data when displaying search results. People tend to include cities/regions when searching for businesses on the web. Consumers are starting to trust smaller, local businesses over larger, well-known brands.I've learned a thing or two along the way and have actionable tips to help businesses maximize search visibility for each market they serve.
How to approach local SEO on your website
Multiple domains
Managing multiple websites for one business is not an effective way to rank in local areas. If you want to make fully functioning sites and want them all to rank well, then you will need to create different versions of your "About" page, different versions of your "Services" page, and so on.   Obviously this isn't ideal. I would recommend using a subdomain or a subfolder. Whichever you choose they are essentially identical.
Subfolders are easier when you're only going after a specific portion of the site. This way all URLs for non-geo-targeted content will remain the same. Using a subdomain over a subfolder won't have much of an impact on your overall local SEO.
Area/City-Specific Pages
It's impossible to rank well for each one of your target markets, unless you create content that is optimised specifically for each location. According to Google's head of web spam Matt Cutts, individualised pages/URLS are the way to go. According to Cutts, each location should get its own unique URL and each page and their respective URL should be included in your site-map to help Google and other search engines index the content.
By creating separate web pages for each of your locations, you can better leverage some of the on-page elements, like optimised H1's, page titles, localised URLs, geo-specific content, and so on.   Keep in mind that "geo-specific" content doesn't mean taking one page and simply swapping out the city name. The content for each page needs to be as unique as possible, not only to avoid duplicate content penalties, but to provide a more targeted, focused user experience.
If you feature product/service reviews or testimonials on your website, segment the content by location so that all reviews and testimonials are featured on their respective location page. The same goes for other details that may vary depending on the location, such as hours of operation, payment types accepted and driving directions.
The more unique content you can include on these geo-specific pages, the better. You can then create a main "Locations" landing page and link out to each city page.
Google+ Local
Directory listings certainly aren't as popular as they
once were, but they still hold a tremendous amount of value for local businesses if done right. There are countless directory listing sites out there, but if you were to only choose one directory to use for your local business, I would highly recommend Google+ Local (formerly Google Places).
With Google+ Local, businesses can create one unique listing per phone number. So if you use a centralised toll-free number, you will need unique phone numbers for each location listed.
Before creating listings, check Google's policies and guidelines to make sure that all your locations meet the requirements. These listing details are heavily integrated into Google's search results, which can increase search visibility for locally relevant keywords and search queries and increase click-through rate.
Since the location listing is tied to the associated Google+ account, you have the opportunity to expand the online presence of each location as a separate entity.
The best part is each page's posts have their own URL and can potentially rank in local SEO search results. And since Google+ profiles were recently integrated with YouTube accounts, YouTube engagement will also feed to your profile.
Google+ Local offers a lot of potential benefits, but there are plenty of other online directories that can be very effective for multi-location SEO. Just make sure that you keep record of what directories you're using and what locations are currently listed on the web.
Citations
It's wise to discuss the importance of NAP consistency in citations and also citation services that can help streamline the process. NAP is an acronym for name, address, and phone number. According to many local SEO experts, NAP consistency is the key to citation building.
Not only should the data itself be consistent, but also the format that the data is displayed. For instance, if you list your address as 123 Jellicoe Drive, Suite 2 on your website – you wouldn't want it appearing as 123 Jellicoe Dr., #2 elsewhere on the web.
Through a process known as data normalisation, Google is capable of deciphering minor inconsistencies within your NAP info. But it's still good practice to make sure that you're using a standard formatting.
Citations aren't just about rankings either. Citations can actually drive leads and customers. Although these citations may not drive as much traffic as Google or Bing, traffic is traffic.
Schemas and structured data
Schema and structured data allow you to markup your web content with special tags that help Google extract specific types of information and then display them in search results. Although schema markup may not boost search engine rankings, SEOs have been using schema to improve click-through rate for years.   Traditional organic search results typically include a page title, the URL, and a short description of the content. These details are pulled from the website's Meta data.
Schema markup can help businesses expand the types of information displayed to users by tagging portions of existing content.   If one of your location pages lists your hours of operation, a description of the business and a postal address, you can use special tags to define what these individual "properties" are in order to help Google display the data in search results. These additional details are referred to as "rich snippets."
The best part about schema is there are specific "item types" that make it easier to categorise and tag specific industries and entities.   Schema isn't just local SEO for Google. It is actually a collaborative effort between Google, Bing, and Yahoo to create a universal format to extract and display structured data.
After Google's recent Hummingbird update, contextual and semantic search are increasingly becoming more prevalent rankings factors.   Using schema markup can help you start optimizing for entities, rather than just keywords. The best part is schema implementation only requires minimal HTML knowledge and there are many online tutorials available.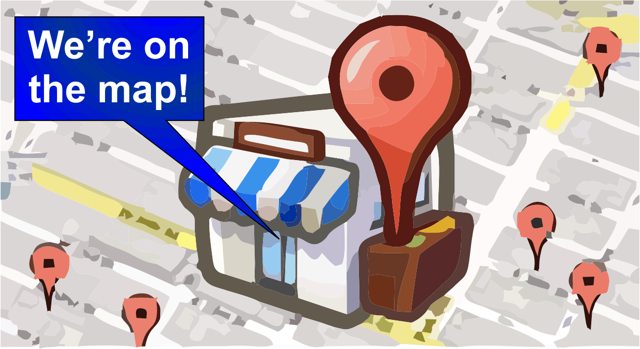 Conclusion
The key to managing multiple locations is treating each location as its own entity, without spreading your marketing efforts too thin. Every market is different. Some markets just naturally perform better than others; some require an extra push. In addition to gaining more visitors, geo-targeting your website with local SEO can also increase conversions. So you can optimize for both the search engine and the user.
By Aaron Enright
https://www.hypercube.co.nz/wp-content/uploads/2014/12/Local-SEO-map.jpg
305
640
HyperCube
https://www.hypercube.co.nz/wp-content/uploads/2020/08/logo-sm.png
HyperCube
2014-12-18 09:49:13
2017-02-18 17:42:20
Local SEO: Tips for ranking in multiple locations