Continuing on from where we finished with our post, 'E-commerce – the science of online sales', here are ways to build your email list.
A free email opt-in is a powerful and reliable way to generate leads. By giving away something free such as an ebook or training course, you will attract prospects willing to share their email addresses for further correspondence. If you're wondering why you should offer items for free instead of selling all your goods for a profit, you are still gaining by building relationships, which can lead to future sales.
In other words, exchanging valuable content for email addresses is like a transaction, even if it doesn't make you money right away.
Leads are building blocks to revenue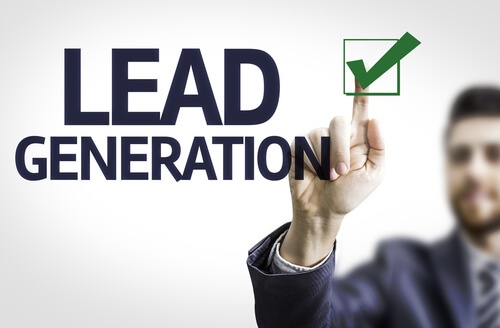 The more leads you collect, the more you can build your marketing list that forms the basis of sales. Since a lead reflects a person who finds value in your product or service and is willing to submit their contact information, it counts as an addition to your target market.
Essentially they are giving you permission to send them as much email as you choose, which opens the door to potential long-term sales. This strategy shapes the basis of today's content marketing.
Visualizing the opt-in process
Just like when you meet someone for the first time, your objective is usually to make a good first impression. If you don't it can also be your last meeting with that person. It's best not to expect a long-term commitment from one summit, which is exactly parallel to an initial business consultation, whether it's online or face to face. It's better to use the first contact as a way to learn about the other person's needs and wants. That approach allows you to assess the situation and determine to what degree you can meet those expectation.
When you encounter an email prospect initially, your goal should not be to "close the deal" by the end of the conversation. A better strategy is to plant seeds that you can nurture for the future. The first connection is similar to a telemarketer's cold call, although telemarketing is often wasteful if the intent is just to burn through calls asking for money. That method has been proven to be annoying and it can hurt a brand's image. A more subtle strategy is to establish a relationship, then build trust over time.
Modern conversions
Your main objective in building a relationship with a potential client should be to share product knowledge and answer questions. By sharing knowledge, you are offering value that you can further enhance with a free trial or giveaway. Once you have built this bridge in your sales funnel, you can make a soft pitch, but it should be based on what you've learned about the prospect. But before reaching that stage you need to assess the lead as either hot, warm or cold.
The steps to achieving conversions this century are radically different from last century's one-size-fits-all hard sell approach. In the new millennium the process is much more customized and personalized, which follows these steps:
initial email lead generation that yields contact information
offer value from knowledge and free opt-in program
build trust and loyalty over time answering questions
score and prioritize your leads
make your presentation to close the deal
once the prospect converts to a customer, turn them into a promoter to attract new leads
Making an attractive trial offer
An effective way to move your prospect through the sales funnel is to allow them to experience a short-term free trial offer so that they can find out whether they like or not the product or service. Even if they decide it's not for them they may know others who would be interested. Either way, an entry-level email offer helps expand your marketing list.
You may also elect to offer the product or service at a discount up to the $20 level. This technique can shift the prospect to a buyer once they see for themselves the value that it brings them. They may become a regular buyer if you build a strong enough relationship and the product or service improves the quality of their experience.
Loss leader has been a standard component of business for a long time. It means making an offer below the market price or even cost of the item to move leads through a sales funnel. While not every lead will convert to profit, the ones that do should make up for the losses if you attract enough leads.
Eventually, once the buyer is comfortable you can offer them more products that may lead to higher sales volume or pricing. The following are just some of the examples of different opt-in campaigns:
free ebook or other digital download
coupon and discount codes
30-day free trial
exclusive limited time offer
online contests and surveys
incentives such as money back guarantees
After establishing the first sale
The first sale when a prospect converts to a customer by making a purchase changes the relationship, but you should still maintain the same mindset. If you try to exploit the customer and bombard them with too much, it could scare them off. Today's consumers aren't likely to buy from you because you're their hero or you've successfully manipulated them. But it may be true you've successfully convinced them that the product is the solution they've been looking for.
So once they've converted to the customer column, don't assume you've won the battle, since the goal is to nurture a long-term relationship. The next phase after the first sale is to build their loyalty to a level in which they help promote your brand for you. Ideally, the impact of your presentation will influence them to keep coming back to you as their trusted authority.
Repeat business is the most effective method for increasing and accurately projecting sales revenue, especially if they refer your business to others. It's much more economical to build a list of loyal customers than to constantly pour money into marketing to attract new leads. According to Market Metrics, you have a 60-70% chance of selling to an existing customer vs. a 5-20% chance of attracting a new customer.
Conclusion
Email marketing is still a highly effective way of reaching a target audience and building relationships. Through email you can answer the questions that followers pose to raise their curiosity. As soon as they show a willingness to participate, you can walk them through your door with an opt-in offer that can take on a variety of forms.
If you're selling an online training program, for example, you can give them free limited access to your training portal so that they can decide if they want to sign up for the course. Ultimately, the course can lead to a more valuable suite of offerings. The biggest factors for manifesting a healthy long-term relationship are trust and value.
This basic map depicts all the key elements of your opt-in marketing funnel:
If you need help with any of your email marketing and list building activities, let us know.
https://www.hypercube.co.nz/wp-content/uploads/2016/12/Building-Your-Email-List-Features-Image.jpg
320
836
Aaron Enright
https://www.hypercube.co.nz/wp-content/uploads/2017/03/logo.png
Aaron Enright
2016-12-01 12:40:43
2017-07-15 00:28:03
How to build your email marketing list