Google Hummingbird is another algorithm update that affects how the search engine returns results. As I've previously stated, Google makes hundreds of updates to its algorithm every year. Some have more impact than others, and I think Hummingbird is going to be an interesting one. The reason being it's designed specifically to handle more complex search queries.
What has become evident is that we are entering search queries in a more conversational manner than we used to. We also expect Google to return search results that do answer these questions rather than pages which may contain the answer
For example, compare these two search terms.
fences
how to build a fence
The first search would return a variety of results containing fencing supply companies, fence builders, fencing regulations etc. Whereas the second query is much more specific in its nature, and Google will tend to deliver sites which provide information and instruction on building a fence.
Google Hummingbird is designed to better handle these queries and deliver more targeted results. Google has placed more importance on conversational search and semantic processing of queries. Instead of simply matching the presence of words on web pages with the query, Google now aims to understand the context of the search phrase and return answers.
So how can you make the most of this new update when adding new content to your website?
Google Hummingbird tips
Add 'question and answer' content
An example of this would be this very blog post. People are looking for answers, so write content that recognises this fact. There's no need to rewrite your existing content and I'm not saying to take this approach with all your content either. But do add some question and answer content to the mix.
In most cases it's easy to do through adding 'how to' articles that provide definitive answers to common questions. Remember that not all search queries are going to need a Q&A type pattern.
Increase your website domain authority
Domain authority still plays a big part in whether your pages get displayed. Google wants to present the best quality content to its users and one of the ways of judging this is how many links you have pointing to your site. This is nothing new, but having good backlinks from other high quality sites is helpful. As always I will remind you to avoid buying links.
Use Schema markup
Schema markup is a type of code that can be applied to specific types of content on any site. Rich snippets like ratings and reviews, recipe preparation time, data highlighter, product pricing, etc. are all forms of schema mark up. There is some work and effort involved in marking up your pages for Schema but it's thought that this will play a big part in semantic search in the future.
Provide content to mobile users
The number of mobile search users is constantly growing, so a mobile friendly or responsive website is needed to accommodate these users. It needs to provide easy navigation, fast page load times, and be properly indexed by Google.
Use Google Authorship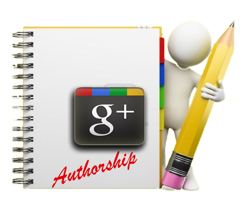 If you are serious about adding fresh content to your site on a regular basis you should implement authorship. It proves to Google that you are a real person, writing good content and that you are prepared to take ownership of it. Research has shown that Google users tend to click more often on search results displaying an author image as opposed to those that don't.
If you need to know more about any of the techniques mentioned above please contact us.
By Aaron Enright
https://www.hypercube.co.nz/wp-content/uploads/2013/12/google-hummingbird.jpg
300
640
HyperCube
https://www.hypercube.co.nz/wp-content/uploads/2020/08/logo-sm.png
HyperCube
2013-12-17 11:20:46
2017-02-14 13:30:20
What is Google Hummingbird?