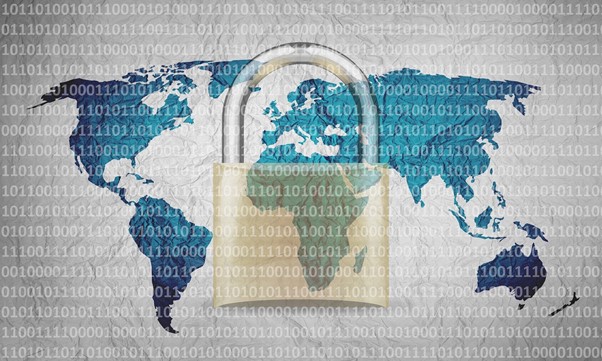 Cybersecurity Guide for New Zealanders in The Covid-19 Era
The first case of the novel coronavirus was reported in Wuhan, China, in late December 2019. Three months later, there were more than 100,000 cases in over 110 countries and territories around the globe with a sustained risk of further global spread. On March 11, 2020, the World Health Organization (WHO) declared Covid-19 a pandemic. The ongoing Covid-19 pandemic has had an immediate impact on businesses, changing the way people work, and introducing new cybersecurity risks.
Authorities in New Zealand imposed lockdowns, stay-at-home orders, and other social interventions in an effort to eliminate Covid-19 transmission in the island nation. This led to a shift toward remote working, precipitating changes in both IT infrastructure and attack surface. Hackers are exploiting the increased reliance on digital tools for remote working as well as the heightened anxiety caused by the pandemic to increase attacks. Here are the most common cyberattacks facing New Zealanders during Covid-19.
Phishing
The vast majority of attacks during the pandemic are deploying social engineering methods such as phishing. New Zealanders are seeing a spike in phishing attacks since early 2020. Hackers are using Covid-19 themed emails to mislead people and tempt them into sharing access to passwords, networks, and data.
Ransomware
A ransomware attack blocks the victim's access to their computer network or system. The attackers then demand a payment to help the victims regain access to their data or system. The victims stand to lose their data permanently if they don't pay the ransom. Ransomware attacks on businesses, public organizations, and hospitals have surged during Covid-19.
Malware
Cybercriminals are also using other types of malware to steal data from individuals and businesses during Covid-19. Hackers are increasingly embedding various types of malware such as spyware and trojans in interactive Covid-19 websites and maps. Security researchers are reporting a surge in coronavirus-themed domains and websites.
Ways to Increase Protection
The Covid-19 pandemic has confined our interactions to digital communications. Businesses in New Zealand are increasingly offering work from home policies, further increasing our dependency on digital infrastructure. Over-reliance on digital tools increases the risk of cyberattacks. Fortunately, there are numerous steps businesses and their employees can take to mitigate the risk of an attack. Read on to learn more.
Use a VPN
A Virtual Private Network (VPN) creates a private network from a public internet connection giving you online privacy and anonymity. A VPN will help you hide your IP address and encrypt your connection. Use a VPN for protection and make everything you do online virtually untraceable.
Employee Training
During these unprecedented times, cybercriminals are devising new ways of exploiting human weaknesses to penetrate systemic defences. As a result, businesses are facing a heightened risk of Covid-19 themed phishing attacks. Raise awareness among your employees and provide training on how to handle potential attacks.
Install a Firewall
Remote working has increased the threat of cyberattacks significantly. A firewall can mitigate these risks by blocking attacks against your system. Putting your business network behind a firewall is an effective defence against a wide range of external threats.
Strong Passwords
Password attacks, where hackers input various password combinations in an attempt to access a network, have become common. Encouraging your employees to use strong passwords for their online accounts is one of the most effective ways to ensure information security in your business.
Keep Your Systems Up to Date
Hackers are always looking for vulnerabilities in your system. Timely system updates can patch vulnerabilities in your system and keep bad actors out. Keep your operating system and apps up to date to keep your system secure.
In New Zealand, the novel coronavirus represents unprecedented public health and economic crisis. Using the chaos created by the pandemic for cover, an unseen threat is rising in the digital space. With many businesses resorting to remote working, cybercriminals are taking advantage of the increased dependency on digital infrastructure to launch cyberattacks. Individuals and businesses need to take adequate measures to protect their data from such.
https://www.hypercube.co.nz/wp-content/uploads/2020/09/cybersecurity.jpg
361
602
HyperCube
https://www.hypercube.co.nz/wp-content/uploads/2020/08/hypercubelogo.png
HyperCube
2020-09-29 14:38:08
2022-01-27 01:00:40
Cybersecurity Guide for New Zealanders in The Covid-19 Era