Common concerns of eCommerce site owners are search engine optimisation (SEO) and sales. These concerns are warranted since most of what you read online regarding search rankings and sales conversions has become redundant outdated misinformation. The number of actual authorities on these topics is fairly small compared with the widespread amount of articles written by novices parroting other writers or interjecting myths into the equation.
The results of following this misinformation can be frustrating for eCommerce sites fighting for search rankings and conversions. The following tips are based on analysis of content marketing mistakes and observations of successful online strategies for boosting sales and search rankings.
1. Spend time with SEO planning
Lack of careful planning is one of the main downfalls of unsuccessful eCommerce sites. It is essential to research keywords, create a structure for easy navigation and develop a sales funnel that culminates with a call to action, such as a "buy now" button. The following steps are necessary for effective SEO planning:
Keywords must reflect every phase of the buying process
Logical site navigation should naturally point shoppers to appropriate landing pages
Cross-sells and up-sells need tomake the products your visitors are looking for easy to find
Copy should provide convincing evidence why customers should buy from you instead of your competitors
Elements that convey trust and credibility are needed to help shoppers feel confident about buying from you
2. Choose keywords important to the sales process
Keyword research for eCommerce sites needs to mirror buyer intent. Specific keyphrases are more valuable than general keyphrases due to being more reflective of a searcher's buying decision. While broad keyphrases work better for your home page, which should be designed to attract more general traffic, product pages need to be based more on specific keyphrases.
Basically, the buying process has four steps: need recognition, information search, evaluation of alternatives and decision-making. Shoppers decide on solutions based on problems during the need recognition phase, which requires broad keyphrases that reflect the problem and the solution.
Then during the information search phase shoppers consider the options they come across as they form a list. The evaluation phase involves reading reviews and doing other product research. Finally, after comparing prices and coupons, the shopper makes a buying decision. Your site should have pages built on keyphrases for each of these steps.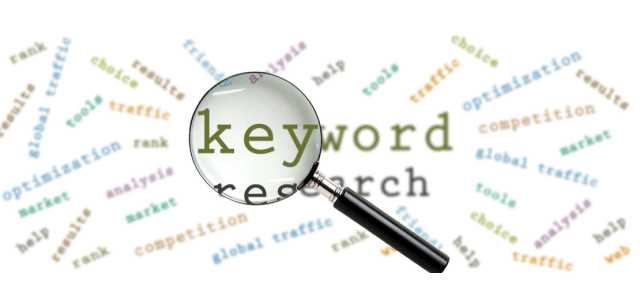 3. Make your site unique from other resellers
Think of how you shop for products and ask yourself: what are the factors that narrow down your buying decisions? For many people price is a big issue. For other people, quality matters more. Figure out what makes your brand special that competitors cannot claim and then promote your unique sales proposition through corresponding keywords.
If you believe customer service is what gives your business an edge, keep in mind that most people will never know what your customer service is like unless they experience a problem with the sales or shipping process. If you do not have a unique niche in your market then you need to create one.
4. Create original content to boost search rankings
Even if you sell the exact same products as competitors, you need to make sure that your product descriptions do not duplicate anything else online. One of the main reasons you need to craft original content is that search engines do not favor sites with duplicate content if there is no evidence of unique value. The site that introduced the original content or the more authoritative site often wins the search rank battle. You also want your content to be different from competitors so that consumers are not left with the impression that the only difference is price.
If you decide to use generic copy provided by manufacturers, then it is very important to add unique value in some other way to the page. Unique content can come in the form of customer reviews, a QA section, demonstration videos, interviews or many other creative elements. You will likely get better search rankings the more your site includes a wealth of pages full of valuable content that cannot be found elsewhere.
5. Address pain points to increase sales
Study your competitor's sales funnel and try to identify pain points that create sales resistance. Then address those pain points on your site and offer simple solutions. Think about the problems involved with checkout and shipping on other sites. Whatever causes friction is your opportunity to explain why your process is better. To understand this crucial point more clearly, put yourself in the consumer's shoes and think about these questions that they may be asking:
What are the shipping costs?
Am I signing up for unwanted email spam?
Can I exchange the product if it's the wrong size?
How reliable is the shipping process?
What happens if the product does not arrive on time?
Is the product new or refurbished?
How secure is this site with financial information?
Should I trust this site?
Does this site keep my personal data on file?
Is there a person I can talk with if there is a problem?
When customers are on your site, they need to feel confident about the purchasing process. Otherwise, friction can prevent sales. But by creating easy to understand policies and links to additional explanations that can be easily found, you can make your sales process painless.
Be clear about all prices including shipping so that the customer is not surprised by extra costs during the checkout process. When customers feel tricked, they will likely abandon the shopping cart and trust in your site will be reduced or destroyed.
You can assure customers that your checkout process is secure by using trust icons and checkout symbols. Less customers will abandon your shopping cart and sales will increase if you use clear communication that lets customers know you have a well thought out process that addresses their concerns.
Following these simple tips can open the door to dramatic improvements in search rankings and sales conversions.
By Aaron Enright
https://www.hypercube.co.nz/wp-content/uploads/2014/10/ecommerce-search-rankings.jpg
305
640
Aaron Enright
https://www.hypercube.co.nz/wp-content/uploads/2017/03/logo.png
Aaron Enright
2014-10-06 09:35:15
2017-07-15 00:51:14
Five tips that boost sales and search rankings for e-commerce sites