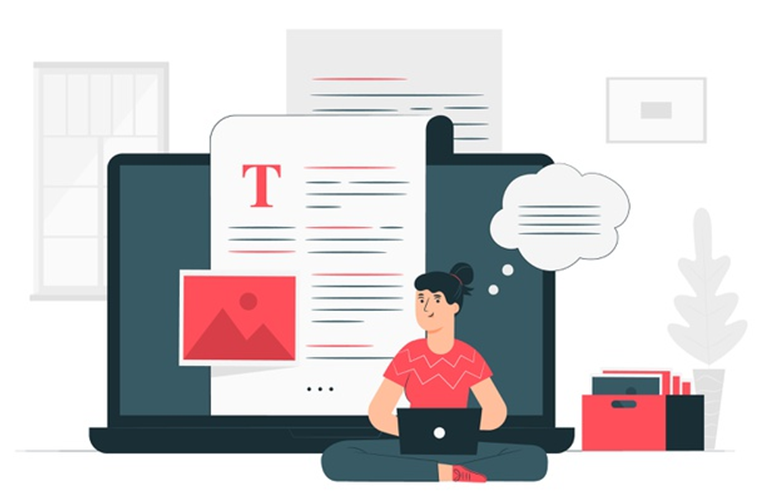 8 Best Tools for Generating Unique Blog Topic Ideas
Blogging seems to be quite in vogue right now. Proliferation of social media has been accompanied by an increasing importance of digital marketing as well. With more and more people getting access to the internet with every passing day, advertising online seems to be quite an obvious option from the marketing point of view. In this context blogging is an excellent digital marketing tool, because blogging doesn't involve blatant advertisement which many people on the internet may tend to ignore. It is a more subtle form of advertisement which can promote your company or your brand subtly and at the same time provide some value to the readers in terms of the content.
To add on to it, blogging is also a great platform for SEO optimization which can make your blog and as a result your company or your brand rank high on Google search engine results.  However, generating unique blogging ideas might not be an easy task, since there is already so much content on the internet on innumerable topics. But fret not, we are here to help. Listed below are 8 amazing tools which will ensure that you will never fall short of unique ideas to write blogs on.
Alltop
One of the most important things that you have to master to in order to be a blog writer, is mastering the art of being aware. You need to know what is going on around you, in order to write relevant blogs and Alltop helps you just with that. This tool helps you be updated about the field that you are interested in. All you need to do is simply select the topic that you write on and it will present you with all the recent articles and blogs that have been written on it. This will give you a great idea, as to which specific aspect of that wide topic is relevant, what all is trending and you will be able to mould your blog accordingly.
Hubspot's Blog Ideas Generator
This is probably one of the most straightforward tools to generate blog topic ideas and definitely comes in handy when you feel you are completely at a loss of ideas and need a kick-start. All you need to do is give three key words and simply wait for the magic to happen. Once you enter the three keywords, it will come up with five blog topic ideas, involving those three keywords. In case you aren't happy with the results, just go back and try it again. A pretty convenient tool I must add.
Ubersuggest
Ubersuggest is perfect when you have sort of a vague idea in your mind but you are unable to move ahead in a structured manner. So start off with entering the wide topic phrase that you want to write on. Once you give your input, Ubersuggest will dish out all possible keywords related to your topic. And not just keywords, it will also give you various combinations relevant of keywords and those will definitely ring a bell in your mind.
So this will tool will not only help you with blog topic ideas but also assist you on your SEO optimization. So you get to eat the cake and have it too.
Link Bait Generator
This is perfect for those who are writing to gain views. This tool might not look fancy enough as compared to many other ones which may seem very well packaged, but trust me when I say, it gets the job done. You basically have to type in your keywords and then you have to choose the tone of the article that you want to write in terms of it being shocking , or controversial or something else. This is a pretty cool feature that won't be offered by a lot of tools. So once you select the tone of the article, it will dish out title ideas accordingly.
So if suppose you want to write on corona virus and you choose the tone as controversial, you might be suggested title ideas like, 10 things the media doesn't want you to know about coronavirus and so on.
Buzzsumo
Buzzsumo means serious business. It is your one stop destination for all your blogging needs. Just put in your keywords and it will give you a list of all the blogs and articles that have been written recently related to that keyword. However, it doesn't just stop at that. It shows you all the backlinks, the number of times the article has been shared across different social media platforms and what not. So make sure to check this tool out before sitting down to write your blog.
Moz Keyword Explorer
While this tool is mainly beneficial for keyword research and SEO optimization, it can double up as a tool that can help you look for bloc topic ideas as well. Once you put in the keyword around which you are planning to write your blog, this tool will pull up an entire sheet of statistics regarding that keyword which includes monthly search volume. This is a great way to decide whether you would want to move ahead with this topic or not. Further it also gives you list of suggested keywords that you might want to use.
Content Strategy Helper
This is a great tool that that can scourges information from an array of sites namely, Reddit, Google news, YouTube to help you come up with blog topic ideas. To add on to this it will pull up hot trending topics with additional information right into your spread sheet. Judging by what all topics are trending you can make the right choice for yourself.
Quora
Unconventional but true. Quora is a platform where people ask questions and it is a great place to know what people are looking for. Search for specific keywords and you will be surprised to see how much content is there to explore and write on.
So there you go, 8 amazing tools that can help your creative juices to flow and ace the blogging game.
Author Bio:-
Mary Jones is the co-founder and editor-in-chief at TopMyGrades, which focuses on career counselling for university students in the US, Canada, UK and Australia. Mary also carried out tutoring sessions to help University students with sociology assignments to guide them in with science assessments. She has extensive content editing experience and has worked with MSNBC, NewsCred and Scripted in the past. She has also authored blogs on Lifehack.org, Wn.com, Medium.com, Minds.com and many more digital publications.
https://www.hypercube.co.nz/wp-content/uploads/2020/08/unique-blogs-tops.png
501
763
HyperCube
https://www.hypercube.co.nz/wp-content/uploads/2020/08/hypercubelogo.png
HyperCube
2020-08-25 12:19:53
2020-09-29 14:40:09
8 Best Tools for Generating Unique Blog Topic Ideas