SEO is always changing and the rules of the game can be hard to keep up with. Google has an ever-changing algorithm which keeps marketers and SEO artisans on their toes. With the rules and regulations always in flux many people are committing SEO mistakes thus harming their potential for SEO success.
The SEO mistakes in the marketplace today are many, but here are some of the more common ones. If any of these sound like you then these are things which should be addressed straight off; you'd hate to move forward in creating SEO content while making these costly errors.
SEO Mistake #1: Trusting the wrong source
If you haven't heard of "black hat SEO," you may unwittingly be doing it. These essentially are tactics which try to game the system. Outsmarting the smart kids should not be your objective. Google will suss you and your content out and you don't want to take on the world's largest search engine.  You may be smart enough to know your limitations, but there still are scores of folk out there trying to get a one-up on the system. With so much misinformation out there it can be easy to trust a bogus source. Get your information from trusted sources.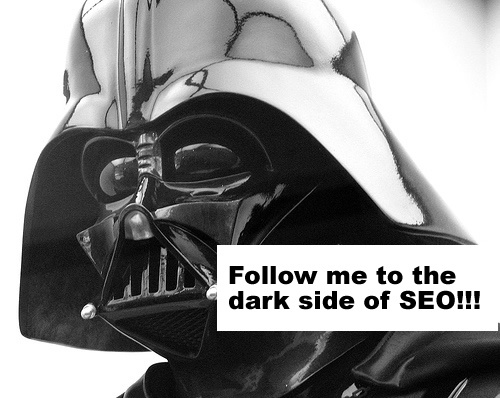 SEO Mistake #2: Assuming your CMS automatically covers SEO
This is a very common SEO mistake. Because you're using tools like WordPress and Joomla you may think there's some type of automatic upping of your SEO efforts. That's not the case. Content management systems (CMS) have plugins and templates which focus in on SEO, but they must be properly set up in order for you to get the benefit.
Popular plugins like Yoast need to be installed correctly and similarly configured. Selecting custom titles and descriptions for each page is vital. As well you need to generate an XML site map, ensure your URLs are correctly customised, and consider the other elements of your SEO foundation. Missing just one of these components can have enough of an effect to drastically cut into your bottom line.  Take some time to set things up properly.
SEO Mistake #3: Believe the gossip train
People are very reactionary on the web when SEO changes happen. In many cases, they are flat out wrong. Social signals are still not a major component to SEO rankings. Facebook likes will not substantially increase your SEO; in fact, they could have no impact. Still, many would like you to believe otherwise.
So why do these things exist? Because some have made a business from convincing people they need social followers. "Buying fandom" however never, ever works. Your number of your followers isn't important; the engagement is. This level of engagement takes organic work. You need to build real audiences which care about your business and content. There is no shortcut to SEO success.
SEO Mistake #4: Duplicating your content
Google's algorithms may only make sense to Google, but one thing that's clear is that copied content is rejected outright. Google hates duplicate content. Sites with identical content on more than one page of your site are penalised. "No-follow" tags are really the only way to have duplicate content in two places on our site. Avoiding it altogether is what makes the most sense.
SEO Mistake #5: A dismal website
If your website stinks then your SEO doesn't have a chance. If you don't have any text, blogs or other bigger "meat" for your site then you are making it impossible for yourself to achieve high ranks. Great websites have an intuitive design, clear language, focused reason for being online, and a concise vision of what your customers are getting. If average individuals don't have any success on your website, then Google and its minions won't either.
SEO Mistake #6: No awareness of your target audience
Who's your target demographic? What do these people want? What makes them tick? Going after your target audience is one of the smartest ways for you to make waves with your website. But if you don't know the first thing about them and who they are then what's the point?
If you are not sure why your page ranking is going up that's a problem. Sending out surveys or prompting those visiting to tell you who they are is the most direct way. Another good way is to reach out to your customers on social media. If you can't figure out who your customer is how can you know what changes you should be making and what it is that they will buy?
Your website should also be created with two pivotal points in mind:
The site must clearly honor and articulate your brand
Your site should be built with the end user in mind. This includes so many things; great overall usability and best practices. You also should be able to find or create tailored content that meets the needs of your customers.
SEO blunders may be severe. When you follow the rules that leaders like Google and Bing have set forth you will be successful. Simply adopting the policy to never make any of the above mistakes, will put you more than on your way to an effective and successful SEO campaign.
By Aaron Enright
https://www.hypercube.co.nz/wp-content/uploads/2015/01/common-SEO-Mistakes.jpg
305
640
Aaron Enright
https://www.hypercube.co.nz/wp-content/uploads/2017/03/logo.png
Aaron Enright
2015-01-27 12:16:16
2017-02-13 14:12:53
6 Common SEO mistakes