This article will discuss different ways to lock down your WordPress site from brute force hackers.
When you're so caught up with writing your website content, marketing your blog, and finding ways to grow your business online you wouldn't have time to think about securing your site — at least not from any brute force hacker…
What is a brute force attack? Is it something you should be worried about? Basically, a brute force attack is a trial-and-error form of hacking in which bots or automated software is used to generate guesses in order to get a desired value or data (such as your password).
Many people don't think their website will ever be hacked. But brute force attacks happen more often than you think. Every day thousands of websites are getting hacked through this method. Are you not going to do something to save yours? As always, the best way to stay safe is to take the first step to securing your website.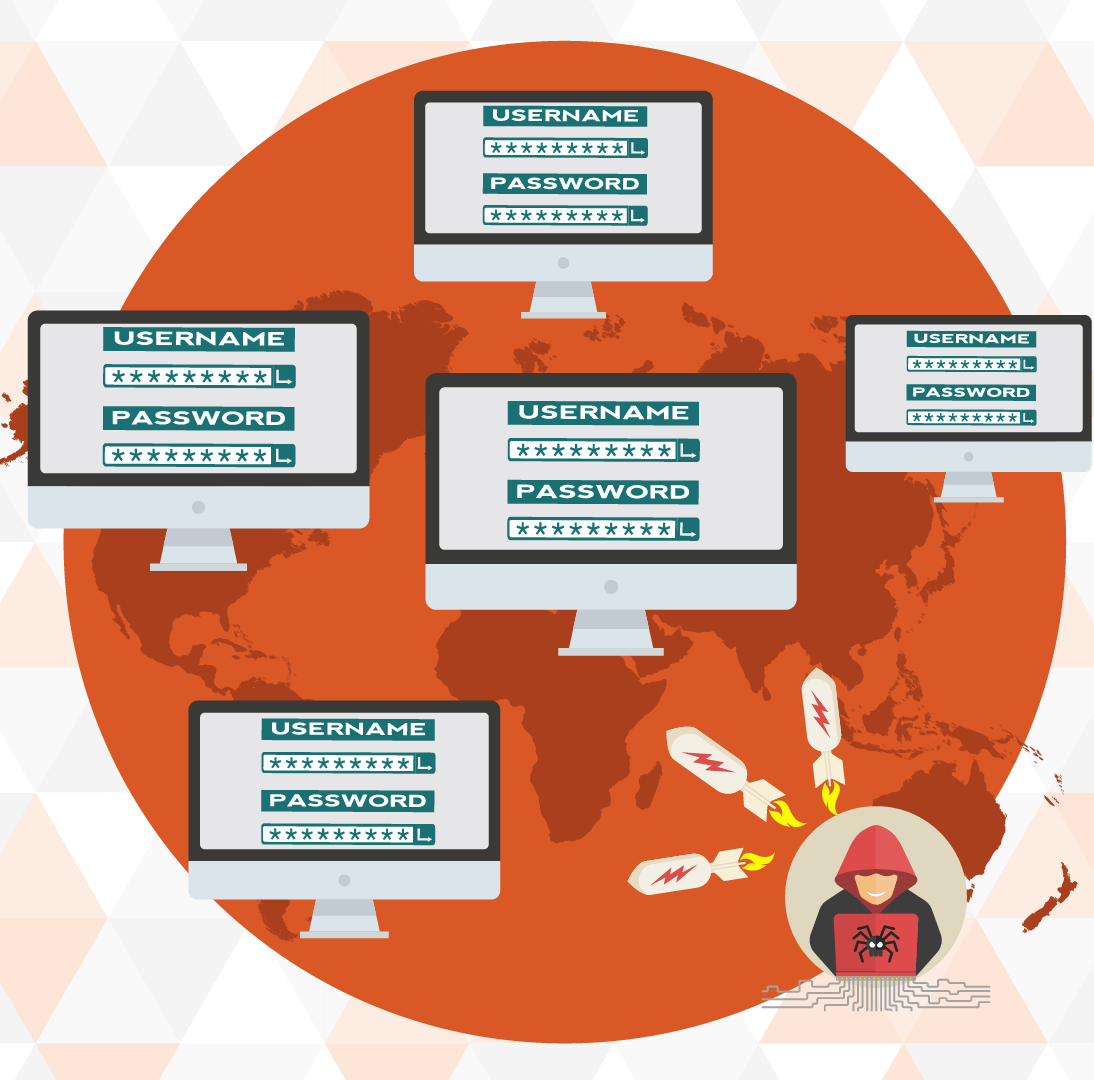 What are the ways to prevent brute force cracking on your website?
Below, I've compiled 15 useful tips and tools to help you secure your WordPress site. Find out what the best options are for you to secure your website today. Let's get started!
#1. Secure Your Devices
Don't make the mistake of saving your passwords and username in your emails or in note applications such as Evernote! Make sure that all your passwords and online accounts are not written down and stored in your device without some form of protection. For best security measures, get reliable internet security for your personal computer.
#2. Change the Default Login URL of your WordPress Website
Bot brute login attempts can easily be reduced by simply changing the structure of your website's login page. This can easily be done using the rename wp-login.php plugin. Using the wp-login can make your site more vulnerable to brute force attacks so if you haven't changed it yet, you should do so now.
#3. Disable new user registration on your WordPress site
This can be simply done by going to Settings > General. Normally, this feature is turned off when you create a brand new WordPress installation, but for safety, you should always re-check! Important: Don't enable the user registration on your website if you're not accepting guest posts or planning to have a co-writer on your website.
#4. Get a Premium or Quality Theme
When you're just starting out, it's okay to simply settle with a free WordPress themes. However, as you populate your website with content and other features, it's wise to upgrade to a quality theme.
#5. Do not use Too Many Plugins
Be wary of the plugins you install on your WordPress site and always keep them up to date! It's wise to invest in premium plugins but it's also okay to use free plugins as long as they are made by reputable developers (ex. Disqus, Blubrry PowerPress, Yoast SEO).
#6. Try WordFence
Looking for an inexpensive way to secure your website? Install WordFence. There's a free version of WordFence for everyone. WordFence tracks live attacks happening on WordPress sites all over the world. It's cool to watch how WordFence blocks these attacks and saves hundreds of WordPress sites every day!
#7. Backup Your Blog
Be prepared when the worst happens! Use a backup service such as BlogVault to backup your site content and get it up and running again. Unlike free backup solutions that take a longer time to get all your content back, a premium backup service like BlogVault can restore your site as quickly as possible.
#8. Always Update To the Latest Version of WordPress
Updating WordPress will save your website from getting hacked. Not sure how to do it? You can read more about the process with the help of this article.
#9. Block IP's
Watch out for persistent login attempts and maybe consider blocking the IP's of these users on your web host Cpanel. This can easily be done by simply going to your Cpanel>Security>IP deny manager. There are many ways to track user's IP's. You can try WordFence or another plugin called Limit Login Attempts.
#10. Choose a Trusted Web Host
Spend some time scouring the web for the best and most trusted web host. Don't purchase cheap and suspicious web hosting services. You never know whose behind them!
#11. Try not to install too many scripts or codes on your website
A lot of WordPress users will install scripts and custom codes to make the most out of their sites. However, this can be used by hackers to access your passwords or email. If you're going to add certain scripts and codes – make sure it's from a trusted source.
#12. Stay Updated
Find how you can double your website security. Arm yourself with useful knowledge by learning how to prevent brute force attacks. Reading this post is a great first step! You should be proud of yourself.
#13. Create a Better Username than "admin"
Amateurs do all sorts of mistakes when setting up their sites for the first time. One of this is using the username "admin" to login their website. You can prevent brute force attacks by being more careful with how you handle your blog. To do this you have to create a new admin account with a different email and username. Then transfer your website content to this account. Don't forget to delete the old admin account you created!
#14. Create Better Passwords
There's a reason password generators in WordPress are built! It's to secure your website through strong and un-decodable passwords. It's also wise to change your passwords every few months!
#15. Use One Contributor Account for Guest Posts
Doing this will save space on your database and lower the risk of getting your account hacked. Many bloggers don't think this is a wise idea but trust me, it will make your website more secure. You can simply use one account and then write the user bio of the guest poster at the end of the blog post.
What other ways can you think of to keep your WordPress site safe? Let me know your ideas in the comments.
https://www.hypercube.co.nz/wp-content/uploads/2018/05/safety.jpg
200
836
HyperCube
https://www.hypercube.co.nz/wp-content/uploads/2019/11/logo-sm.png
HyperCube
2018-05-28 18:43:01
2020-01-20 16:08:56
15 Ways To Secure Your Wordpress Site From Brute Force Cracking